Synchronicity is an installation exploring the emergence of natural cycles and synchrony inside an artificial biosphere. Live fireflies and crickets are made to flash and chirp in unison with two synchronising pendulums by manipulating the insect's behaviour through lights and sounds. Inspired by this synchrony an array of electronic devices join the chorus and start to flicker, buzz or move in sync.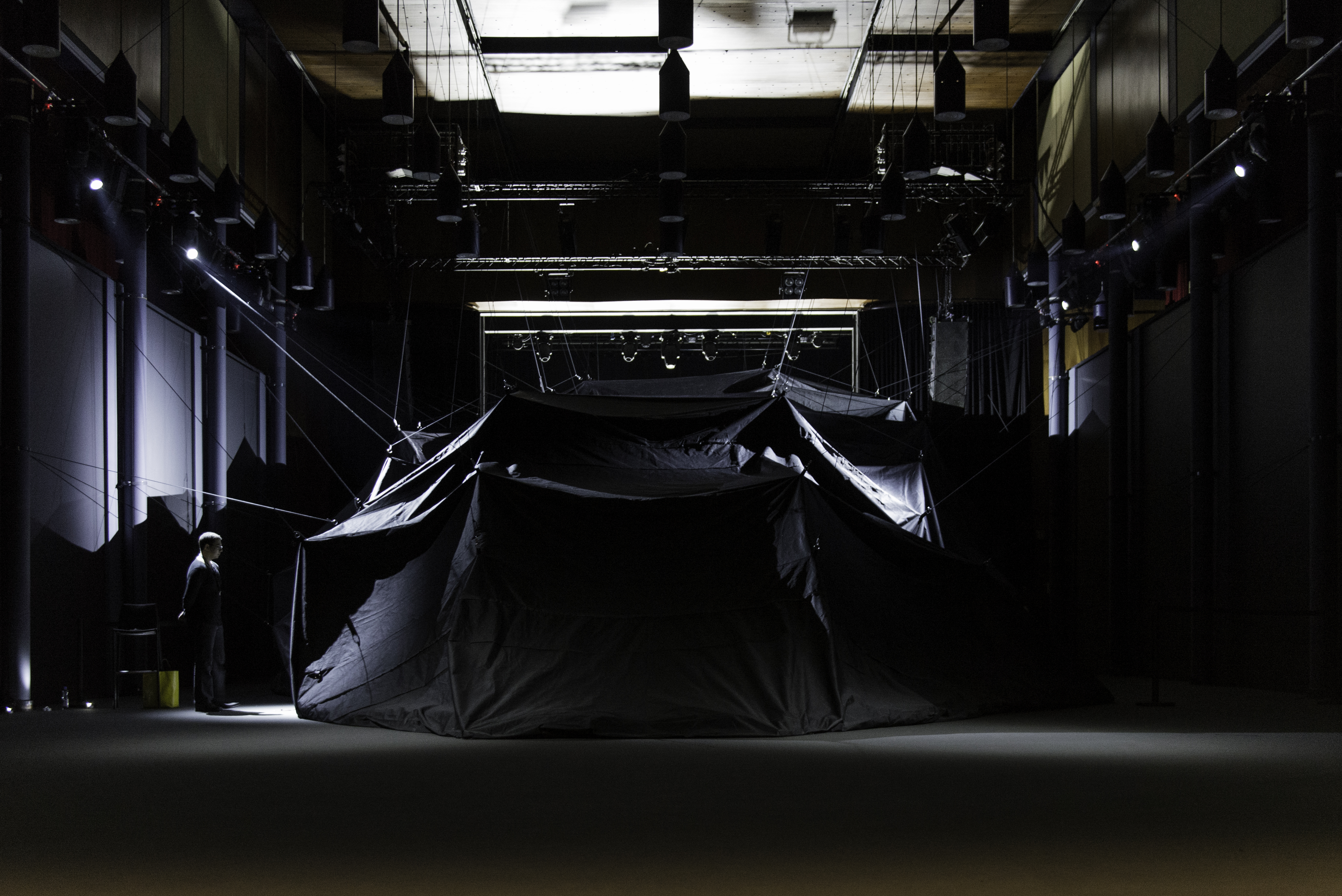 The installation asked to create,an artificial biosphere for fireflies, have the capacity to realise and control a voluminous space, creating at the same time, the conceived atmosphere. Japan is the only country breeding fireflies, so we needed to recreate the Japanese summer inside. This biosphere is completed with intense vegetation and water paths, essential for the short live of fireflies after being larva to blink and reproduce before their end.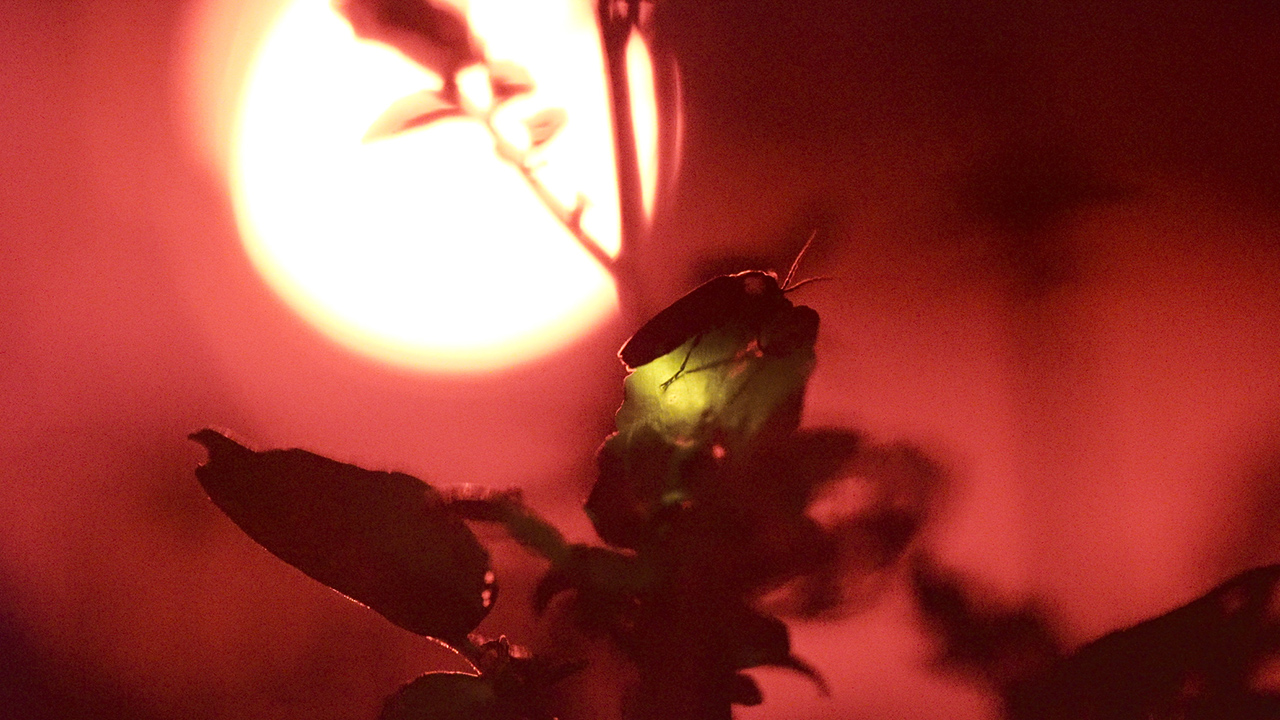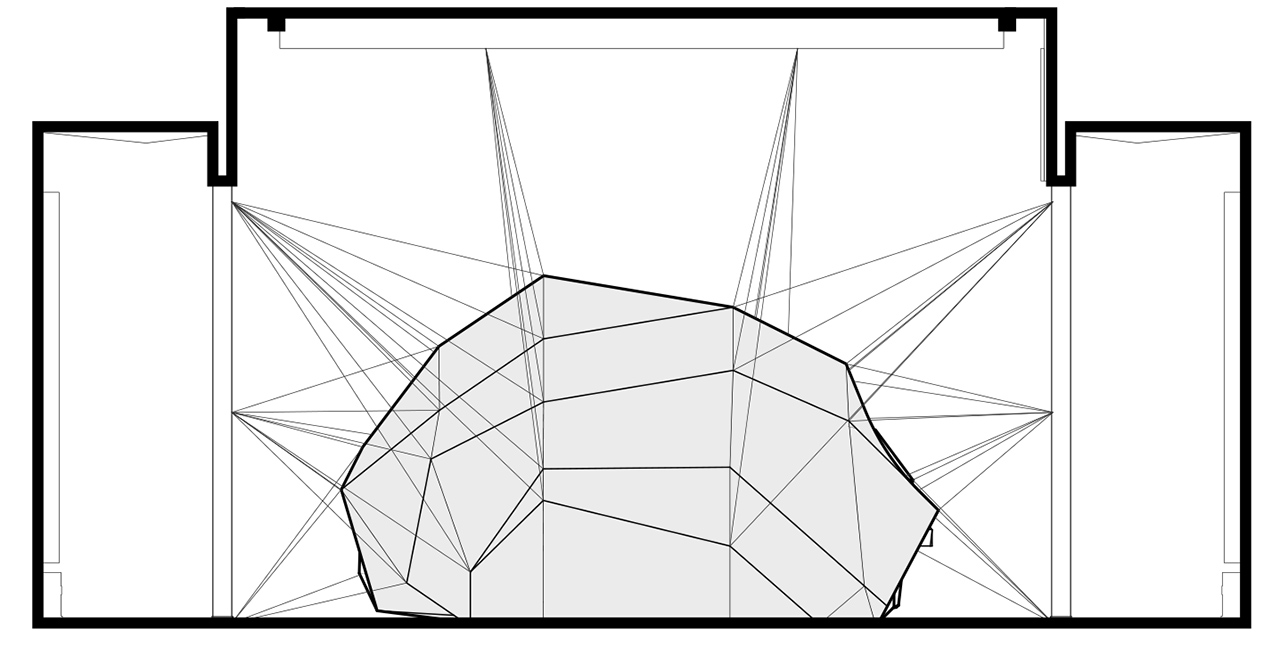 FRONTAL ELEVATION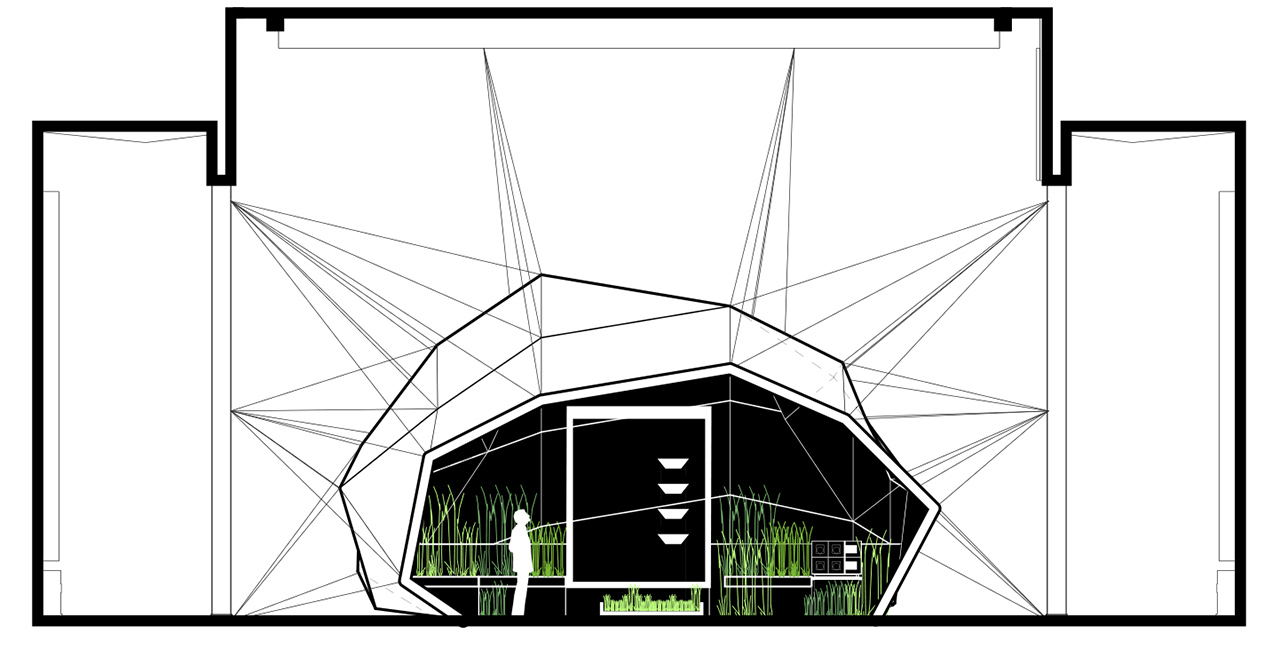 Interior NIGHT mode
The Volkhaus invited easily to think on a tent which started to be surprisingly shaped as a larva taking all the columns of the theatre. To work with fireflies means to think about "night". Make a show receiving visitors meant to think about "day". The tent solves this problem by the inversion of day and night inside of the tent, letting the fireflies to be seen on their night for visitors, When the show was over, during the real night, inside of the tent day arrived to keep alive vegetation and letting fireflies to respect their biorhythms.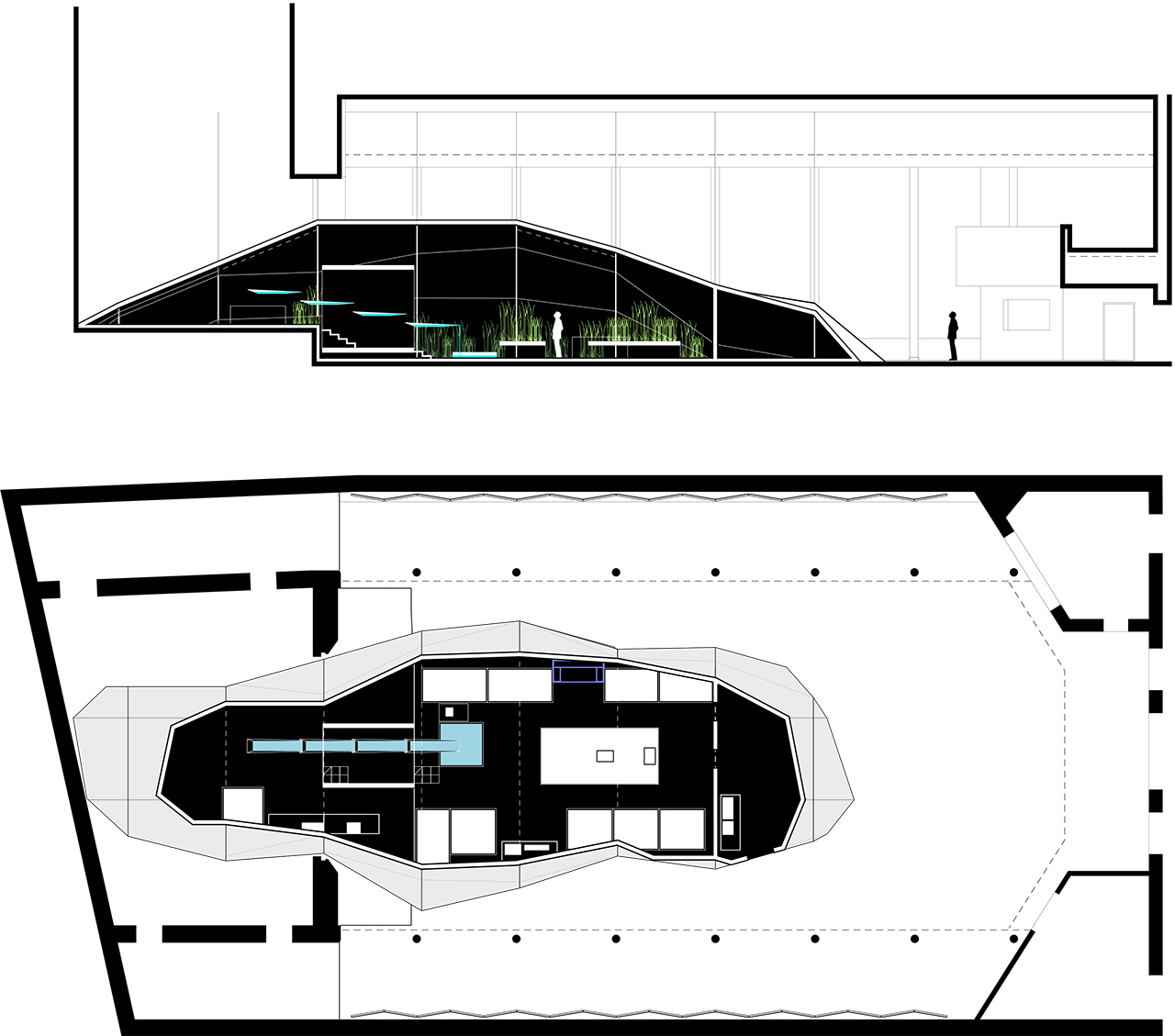 Interior DAY mode

TIME LAPSE VIDEO, by  Nikolai Zheludovich
SYNCHRONICITY VIDEO, by  Nikolai Zheludovich
FABRICATION PROCESS, Shenzen, China (Phone photos, Bright Ming)